When I first had the inspiration to embark on making a quilt with all the patterns from the WPA project, I pictured a bright colored quilt using 1903's reproduction fabric. Then I learned the original project documented historical quilts from the mid-19th century and my color palette shifted dramatically. Instead of pastel colors featuring small-scale prints, I now thought of dark blues, deep rich reds, and tree colored tan and brown.


At least those were the colors in the reproduction fat quarter bundle I bought.

The dark navy blues, deep rich red, fir colored greens of Civil War reproduction fabric palette remind me of being in the woods with my husband when we hiked on the Appalachian Trail near our home or backpacked in the high peaks of Adirondacks. I once bought fabric because the colors and patterns reminded me of day trip bicycling on Madeline Island in Lake Superior.

I sometimes wonder if I'm creatively stuck choosing to the 19th-century palette so often. I've already completed six quilts with these colors plus another two waiting to be finished. I am drawn to these colors. I hear myself saying, "Oh, how pretty," when I see them in the fabric catalogs and restrain myself from ordering more. These reproduction colors spark my imagination with stories of my ancestors sailing from England, Norway, Ireland, and Germany. Stories of love and loss, hope and war, survival and perseverance, of great-great grandparents who settled in various towns in Massachusets, New York, and Wisconsin. Stories of the men who worked as shipbuilders, loggers, and farmers, and the widows who raised families and homestead. The colors of the 19th-century contain a beauty of memory for people I never met, whose familiarity I see in the shape of my nephew's chin, the set of my cousin's eyes, the broadness of my uncles' chests and aunts' wide hips. In a way, these colors return me to the land, to my family, to my soul.
The excitement I felt when the fabric arrived faded when I started to chose fabrics to make the blocks. They look like they would make wonderful blocks, but I couldn't settle on a combination that worked. I traded out fabrics, swapping this pattern for that background several times looking for a balance of contrast but nothing felt right. The problem was not the colors themselves, it was the lack of tonal shades. I had no light shades for contrast with the mediums and darks, and even those were very close in tone.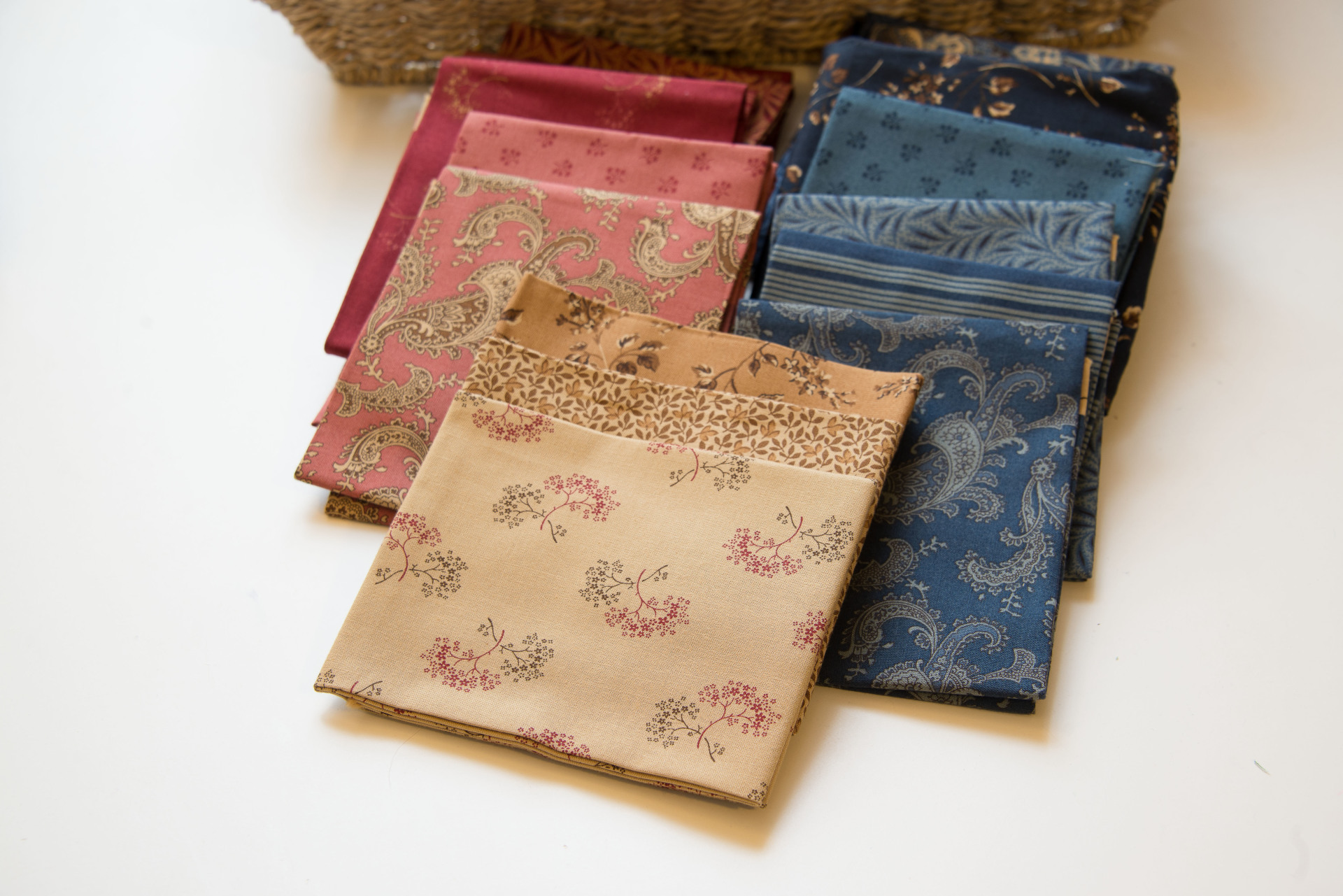 It's easy to see the different shades in the same color family, but when I convert the image to black and white, the reds and tans have the same shade of gray and blues are barely darker.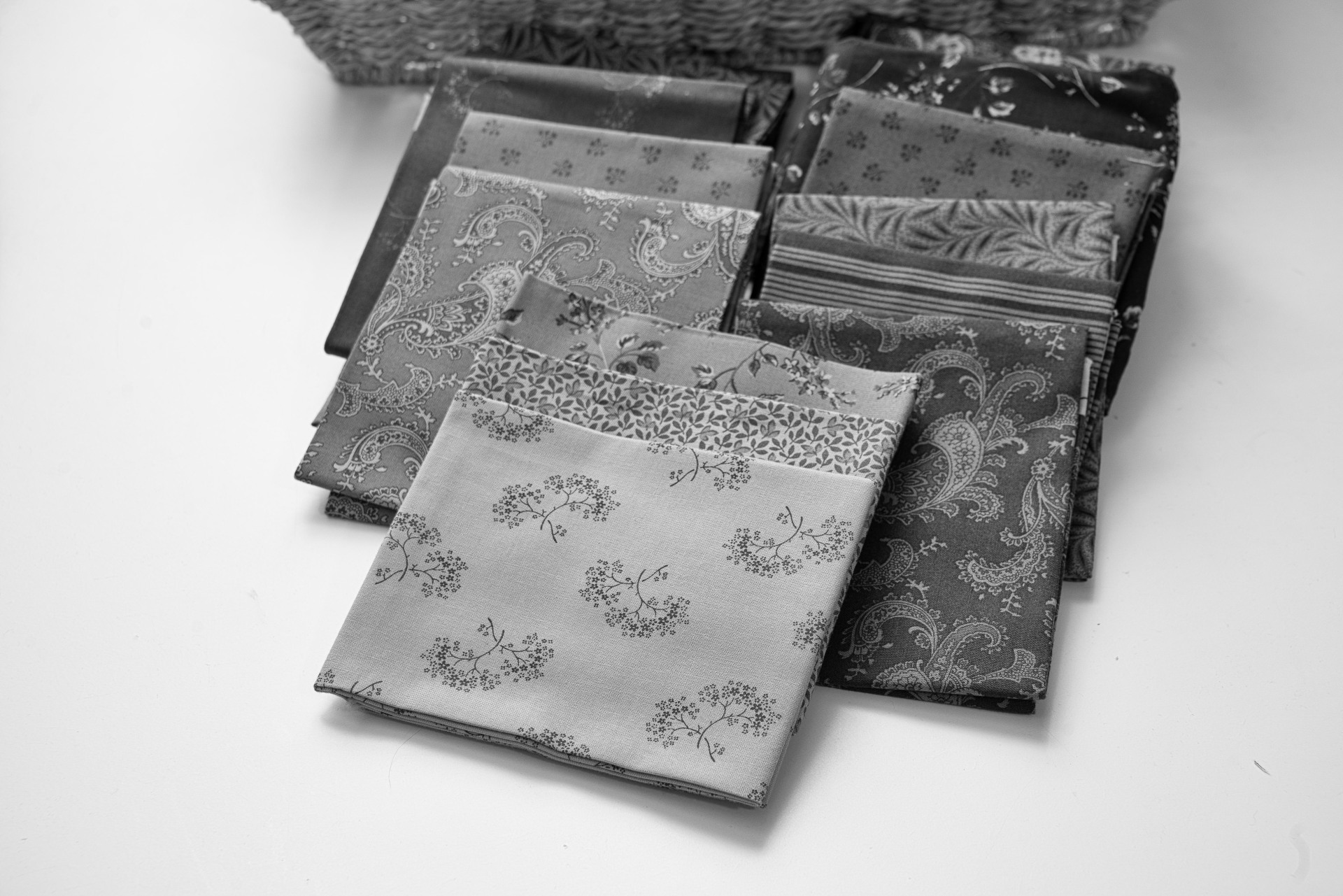 I also didn't have any greens in this collection and would need them for the stems and vines of the appliqued blocks. I could buy more fabric or I could dig into my fabric stash. I decided to raid my stash. I believe I have enough to fill in the lights and add to the greens. I definitely found enough of the applique background fabric.