Me, crossing the finish line. Not my best time. Not even close to my regular pace.
Training wise, this has been a tough season with winter injuries and lingering spring colds. Questionable weather also provided a good excuse to shrug off getting the miles in, while house projects and a shift in my work schedule provided the disruption of my morning routine.
The thing is, I need to train well and regularly because I signed up for the Runner's World Grand Slam at the end of October, meaning 4 races in 3 days totaling 26.2 miles. First is a trail race on Friday, then a 5K followed by a 10K on Saturday, and finally a half marathon on Sunday. If I think too much about it brings one word to mind: Insane. 
I prefer to think of it as bold.
I find it a bit terrifying that I have 13 weeks left to train for this weekend. 13 weeks of intervals to improve endurance. 13 weeks of increasing my long runs by a mile a week.  This is very doable, hard work, yes, and perhaps more discipline than I've exercised in a long while, quite possibly ever. The terror level of the Grand Slam drops a bit because it takes place where I live, on roads that I know, in neighborhoods where I run. The hills on the Sunday half marathon? Been there, done that. I am not fast, nor do I look pretty doing it, but I cross the finish line muttering my mantra, "Finish strong."
[IMG_2851]
I did a couple of races this summer through vineyards organized by A Good Day for a Run, first a 5K around the vines, through a woods, and circling a field at Hawk Haven in Cape May, New Jersey. The second was a Yoga and Endurance Challenge at Blair Vineyards a little closer to home, near Kutztown. Sure, it was only two miles through the vines,  but it was up and down the same hill for those two miles. For this, they gave me a medal.
When I wasn't looking at the ground to check my footing on the wet grass from the previous day's rain (or bent over catching my breath) I saw wheat and corn fields sloping on the neighboring farms and small grapes that will become wine I will have the joy of sipping in a few years.
I feel a mix of pride and relief crossing the finish line, but the best thing about crossing the finish line at a vineyard run is the glass of wine.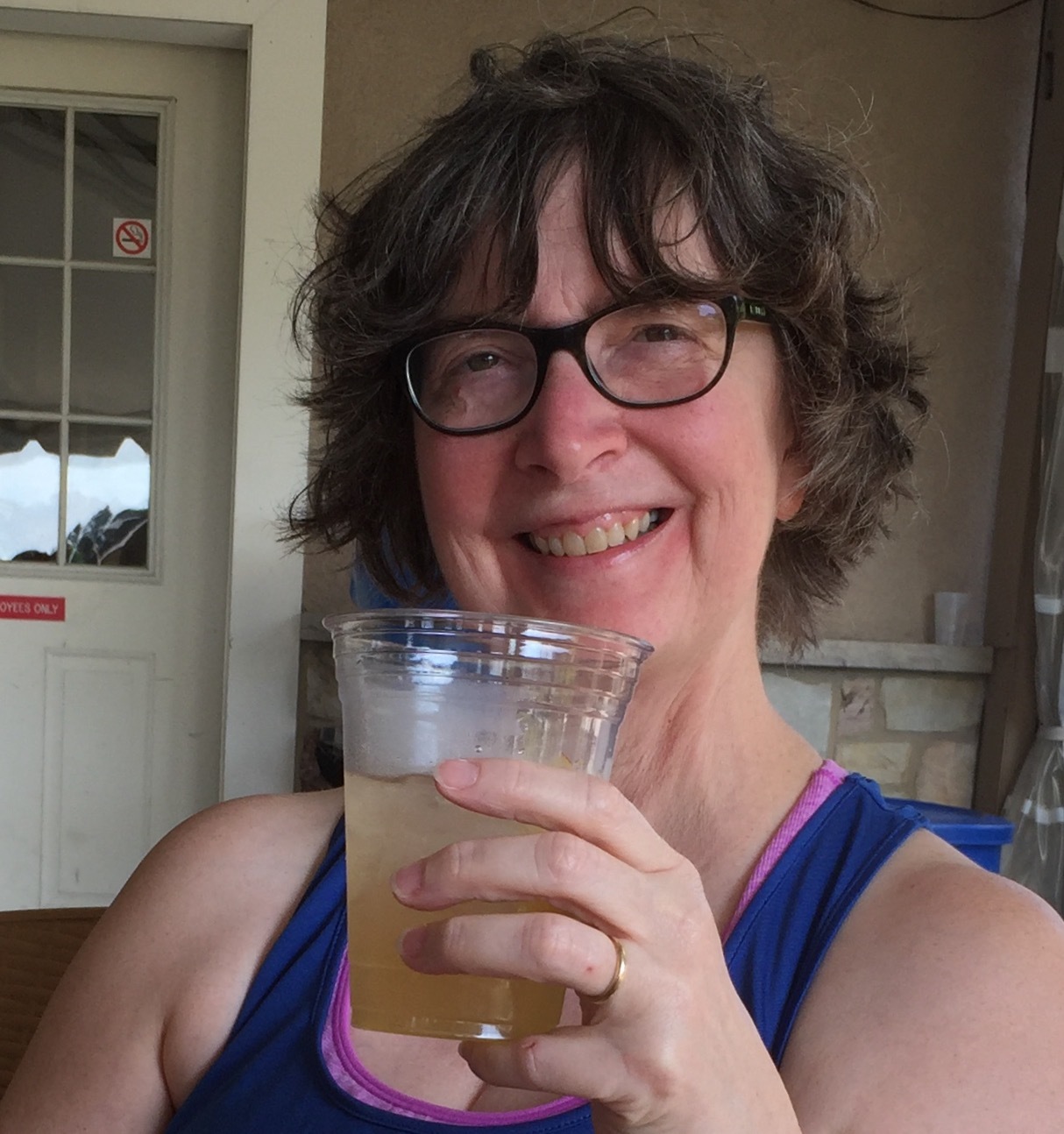 Cheers!